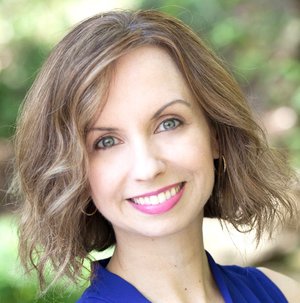 Caty Borum Chattoo
Director of the Center for Media & Social Impact (CMSI)
Caty Borum Chattoo is Director of the Center for Media & Social Impact (CMSI), an innovation lab and research center at American University that creates, showcases and studies media designed for social change; and Executive in Residence at the American University School of Communication in Washington, D.C. She is an award-winning communication strategist and film/TV producer working at the intersection of social-change communication, documentary and entertainment storytelling.
Borum Chattoo's social-change storytelling, strategy and research work has been featured in The New York Times, USA Today, NPR, Businessweek, The Huffington Post, and PBS MediaShift, and her social justice documentaries have aired internationally and nationally on Netflix, the Sundance Channel, Pivot, NDTV (India), PBS World, Link TV, KCET, DirectTV and theaterically. She has produced two documentary feature films (Wal-Mart: The High Cost of Low Price and The After Party), a TV documentary and transmedia series funded by the Bill & Melinda Gates Foundation (Stand Up Planet), a multi-part documentary TV series focused on global poverty (ViewChange), a seven-part environmental justice documentary TV series (Sierra Club Chronicles), and PSA campaigns designed for social change on issues ranging from global poverty to climate change to HIV. She is currently in production for Mixed, a forthcoming documentary about bi-racial children and families 50 years after the landmark Supreme Court case, Loving v. Virginia (1967), which ended the federal ban on interracial marriage in the United States. In 2016, she created and launched Story Movements, a new initiative and convening focused on story-led movements for social justice, funded by the John T. and Catherine T. MacArthur Foundation, Ford Foundation, Atlantic Philanthropies and The Fledgling Fund.
Her social-change strategy, production and research work has been funded by the Bill & Melinda Gates Foundation, the John T. and Catherine T. MacArthur Foundation, Ford Foundation, Participant Media, Univision/Fusion, The Walt Disney Company, Atlantic Philanthropies, Fledgling Fund, Independent Television Service (ITVS), Odyssey Networks, Working Films, Link Media, KCETLink, AFL-CIO, ICLEI USA (Local Governments for Sustainability), USAID's Maternal and Child Health Integrated Program (MCHIP), NIH's National Institute of Environmental Health Sciences, and more.
Previously, she was senior vice president in the social marketing practice group at FleishmanHillard International Communications in Washington, D.C., where she served on the senior leadership team for a national White House teen anti-drug campaign that won the communication industry's highest honor, the Silver Anvil for Public Service. In Los Angeles, she was a longtime collaborator with legendary TV producer and philanthropist/activist Norman Lear as a founding director of Declare Yourself, a national youth civic engagement organization, where she directed public opinion research and digital strategy for an effort that garnered more than two million new young voters in 2004; and special projects director & senior producer at the USC Norman Lear Center, a research and public policy center that examines the social impact of entertainment on society. She also served as the program officer in the Kaiser Family Foundation's Entertainment Media & Public Health program, where she managed research-based HIV-awareness partnership programs, TV specials and PSA campaigns with MTV and BET; project director at the Center for Media Education; and fellow in civic journalism at The Philadelphia Inquirer.
Borum Chattoo holds an M.A. in Communication from the University of Pennsylvania (The Annenberg School for Communication), and a B.A. in Communication Studies (summa cum laude, In Honors, Phi Beta Kappa) from Virginia Tech. She has completed coursework toward the MFA in Film Production from the University of Southern California School of Cinema-Television.

Events
Sunday, March 12th, 2017


4:00 p.m. - Warner Bros. Theater
Two years after #OscarsSoWhite began trending, the History Film Forum and The Undefeated examine the state of Black history on the screen. The African American Film Critics Association called 2016 the best year ever for black people in cinema, with films like Loving, Hidden Figures, and The Free State of Jones, along with powerful documentaries like OJ: Made in America, I am not your Negro, and 13th. We saw projects featuring African Americans in front of and behind the camera and black stories at the forefront. Despite the long standing dearth of diverse stories of the past making it to movie audiences, does this year indicate a lasting shift where we might consistently see new stories of the past on the screen?