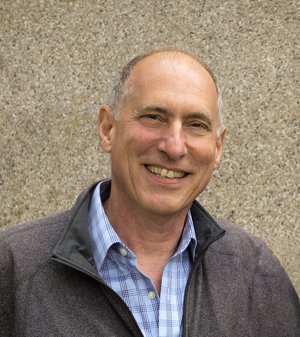 Eric Stange
Filmmaker
Eric Stange, the director and writer of EDGAR ALLAN POE: BURIED ALIVE, is an award-winning independent documentary film producer, director and writer who specializes in cultural and social history. Public television credits include THE WAR THAT MADE AMERICA, a dramatized documentary series about the French and Indian War; THE WALL and AFTER THE WALL – a two-part series about modern Germany; and MURDER AT HARVARD, a historical who-dunnit that explores the process of historical inquiry through a compelling murder story (for American Experience). He has been a research fellow at the Charles Warren Center for Studies in American History at Harvard University. He is a member of the editorial board of Common-Place, a web journal on early American history and a visiting fellow with the Woodrow Wilson National Fellowship Foundation.

Events
Saturday, March 11th, 2017


7:00 p.m. - Warner Bros. Theater
The Forum presents an exclusive advanced screening of Edgar Allan Poe: Buried Alive, which will have its exclusive U.S. broadcast premiere on the "American Masters" series in fall 2017 on PBS. Edgar Allan Poe is among the most famous and widely read of all American authors. His name and image are iconic. He has been a constant source of inspiration for countless artists, writers, musicians and filmmakers. And yet despite Poe's enormous influence on the culture of the United States, what most people know about Poe is wrong. Taking advantage of the wealth of new scholarship, Edgar Allan Poe: Buried Alive will reveal the man behind the myth through an examination of his life, his work and the world in which he lived — decades of extraordinary change in America. Only in that way can the mystery that is Edgar Allan Poe be solved. Features a discussion with the film's director Eric K. Stange and Dr. J. Gerald Kennedy, Boyd Professor of English at Louisiana State University.