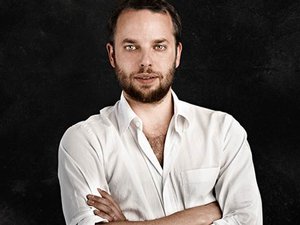 Hugo Berkeley
Filmmaker
I fell in love with film as a projectionist at Princeton University and then studying cinema at NYU in the late '90s. I got my start writing film and theatre reviews for Time Out and reading scripts for New York film companies. In 1999, as the war in Kosovo was ending, I boarded a plane to Macedonia and hitched a military ride to Pristina. 3 years later my co-director, Chai Vasarhelyi, and I finished "A Normal Life", a feature documentary that won the Tribeca Festival at its premier outing.
I've traveled all over the world making documentary films and TV programs in the intervening decade; directing, producing, editing and shooting. Last year, I directed 'Land Rush' for the BBC Why Poverty? series, about land grabbing in Africa. It won a Peabody Award and was nominated for a Grierson. Other credits include PBS Wide Angle, MTV True Life and Vh1 Rock Docs.
I'm drawn to intriguing characters and compromising situations, to stories that don't reinforce our assumptions but that challenge us to see the world anew.

Events
Sunday, March 12th, 2017


6:00 p.m. - The Wallace H. Coulter Performance Plaza
What better way to close the History Film Forum than with jazz and history! In the late '50s, U.S. government officials eager to make a case for America's superiority to Communist regimes found a new vehicle to deliver the message to a global audience. They staged a series of global tours of top jazz musicians to showcase the popular and inclusive art form, promoting the democratic values enshrined in the music while also offsetting the backlash brewing among African Americans fed up with discrimination. The 90-minute Jazz Ambassadors*, directed by award winning filmmaker Hugo Berkeley, will showcase the overseas adventures of jazz legends such as Dizzy Gillespie, Louis Armstrong, Dave Brubeck and Duke Ellington and draw on archival footage of the performances and visits, as well as interviews with surviving musicians who toured. This program includes clips from the upcoming film, a look into the creative process, discussion with jazz scholars, archival footage and performances by the Smithsonian Jazz Masterworks Orchestra.
*Funded, in part, by a grant from the National Endowment for the Humanities