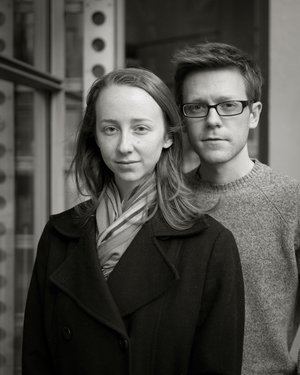 Lance Warren
Filmmaker
Lance Warren is a filmmaker based in Richmond, Virginia. He and his wife Hannah Ayers co-own the film production company Field Studio. They produce films at the intersection of history and social justice, focusing on race, incarceration, and family. Most recently, they completed production of AN OUTRAGE, a short documentary about the history and legacy of lynching in the American South.
Hannah and Lance's first film, THAT WORLD IS GONE: RACE AND DISPLACEMENT IN A SOUTHERN TOWN, won the Audience Award for Best Short Documentary at the 2010 Virginia Film Festival. Their documentary work has also been featured in the PBS Online Film Festival, on the storytelling website Narratively, and at various film festivals. In addition to their independent documentaries, they have produced educational and promotional videos for nonprofits, museums, and universities, including the Women's Refugee Commission, the Gilder Lehrman Institute of American History, and the University of Richmond. Their work extends beyond film production to photography, audio documentaries, and text, demonstrated most recently by the multimedia project RICHMOND JUSTICE.
Lance was raised in Virginia. He studied history and politics at Syracuse University and Brandeis University, focusing on civil rights and social justice in the twentieth century United States. From 2010-2016 he supported the work of the Gilder Lehrman Institute of American History, producing online courses, video series, and virtual field trips for history teachers across the country.

Events
Saturday, March 11th, 2017


4:00 p.m. - Warner Bros. Theater
The History Film Forum is proud to present the premiere of An Outrage, a documentary film about lynching in the American South. Filmed on-location at lynching sites in six states and bolstered by the memories and perspectives of descendants, community activists, and scholars, this unusual historical documentary seeks to educate even as it serves as a hub for action to remember and reflect upon a long-hidden past.