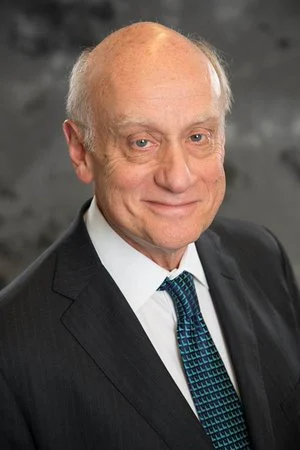 Martin Gold
Attorney
Martin B. Gold is a partner with Capitol Counsel LLC. He has over 40 years of experience, both on Senate staff and in private practice. He is a recognized authority on matters of congressional rules and parliamentary strategies.
Gold is the author of "Senate Procedure and Practice," a widely consulted primer on Senate Floor procedure, now in its third edition (2013). He frequently advises in offices of Senators and serves on the adjunct faculty at George Washington University. Before domestic business, professional and academic audiences, he often speaks about Congress as well as political and public policy developments.
Gold has been a guest lecturer at Tsinghua University and the Beijing Foreign Studies University, Moscow State University, the Moscow State Institute of International Relations, the State Parliament of Ukraine, and the Federation Council of the Russian Federal Assembly. He published in China "The Grand Institution: A Profile of the United States Senate."  (2011)
Between 1972 to 1982, Gold worked in senior staff positions at the Senate, culminating as counsel to Senate Majority Leader Howard H. Baker, Jr. (R-TN). Gold began his career as a legal assistant to Senator Mark O. Hatfield (R-OR) and later served as republican staff director and counsel to the Senate Rules Committee and as a professional staff member on the Senate Select Committee on Intelligence. In 2003, Gold was floor adviser and counsel to Senate Majority Leader Bill Frist (R-TN).
Gold was president of the lobbying firm Gold and Liebengood, which he co-founded in 1984. He joined the government relations firm, Johnson, Smith, Dover, Kitzmiller & Stewart, Inc. in 1995. Later, Gold co-founded The Legislative Strategies Group, a leading government affairs practice.
In 2004, Gold became a partner at Covington & Burling LLC, one of the nation's most prominent law firms. While co-chair of Covington's government affairs practice, Gold was instrumental in securing adoption of congressional resolutions expressing regret for the Chinese exclusion laws. For this pro bono project, he was awarded the Champion of Justice Award by the Chinese American Citizens Alliance. In 2012, he authored "Forbidden Citizens: Chinese Exclusion and the U.S. Congress: A Legislative History." His book was awarded the Benjamin Franklin Gold Medal by the Independent Book Publishers of America and was named an Honor Book by the Asian and Pacific American Librarians Association. At the end of 2016, Gold published "A Legislative History of the Taiwan Relations Act; Bridging the Strait."
In 2006, President George W. Bush appointed Gold to serve as a member of the United States Commission for the Preservation of America's Heritage Abroad. On the commission, Gold commemorated the work of D. Ho Feng Shan, a Chinese diplomat who, while serving as a consular officer in Austria, issued visas to Shanghai to save several thousand Jews from Nazi persecution. In 2008, the Senate adopted a resolution honoring Dr. Ho's selfless heroism.
Gold is a member of the Cosmos Club in Washington, D.C. He was elected in 2000 in recognition for excellence in the field of political science.
Gold is a graduate of the Washington College of Law at The American University and serves on the Board of the Friends of the Law Library of the Library of Congress.

Events
Sunday, March 12th, 2017


1:00 p.m. - Warner Bros. Theater
On May 6th, 1882 – on the eve of the greatest wave of immigration in American history – President Chester A. Arthur signed into law a unique piece of federal legislation, called the Chinese Exclusion Act.   Unlike any other law in American history before or since – except for subsequent measures extending it for well more than half a century – the act uniquely singled out by name a single race and nationality for special treatment:  making it illegal for Chinese laborers to enter America on pain of imprisonment; for Chinese nationals to become citizens of the United States; and for Chinese immigrants already here to leave the country and re-enter it.
Repealed after 61 years in 1943, but still de facto in effect as late as 1968, this landmark piece of legislation – and the dramatic social, political and economic circumstances behind its enactment, implementation and eventual repeal – forms a remarkable lens through which to explore key aspects of American culture, society and evolving national identity – at a critical phase in U.S. history, as America grew from a fledgling republic to a global superpower.
A deeply American story – about immigration and national identity, civil rights and human justice; about how we define who can be an American, and what being an American means – the film will examine the economic, cultural, social, legal, racial and political dimensions of the law; the forces and events that gave rise to it; and the effect it has had, and continues to have, on American culture and identity.