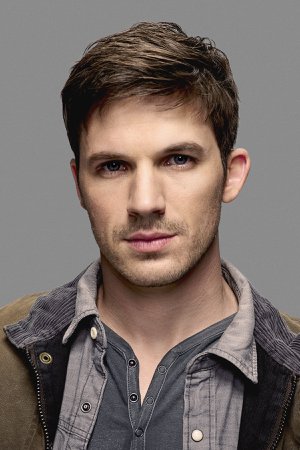 Matt Lanter
Actor
Matt Lanter plays Wyatt Logan in the NBC drama "Timeless."
Matt is perhaps best known for starring in the most recent 90210 where he played "Liam Court." It is that role which propelled Lanter to be sought after for other roles in film and television.  Upcoming film projects include USS INDIANAPOLIS: MEN OF COURAGE, which is based on the true story and also starring Nicholas Cage and CHASING THE RAIN. Other film credits include: VAMPIRES SUCK, BOBBY JONES: STROKE OF GENIUS starring Jim Caviezel, LIARS ALL, THE ROOMMATE, SORORITY ROW, DISASTER MOVIE, WARGAMES 2: THE DEAD CODE and voicing Anakin Skywalker in the animated film STAR WARS: THE CLONE WARS.
Lanter's extensive television work spans beyond the past decade.  Most recently he's been seen in THE ASTRONAUT WIVES CLUB and before that was the lead in STAR-CROSSED along with Aimee Teegarden.  Matt is still recognized for playing Geena Davis' son on COMMANDER IN CHIEF, opposite Hayden Panettiere on HEROES, and along with James Woods in SHARK.  Other television work includes guest roles on shows such as GREY'S ANATOMY, CSI, BIG LOVE, LIFE and MONK.
His talent surpasses the ability to solely act for TV and film.  He has voiced some iconic characters beside Anakin Skywalker with the likes of Aquaman in the animated feature JUSTICE LEAGUE: THRONE OF ATLANTIS and Sled in the SECRET OF THE WINGS.  Matt recently wrapped up his talented voice work on the television show STAR WARS: THE CLONE WARS.  He continues to voice the roles of Harry Osborn and Flash Thompson on THE ULTIMATE SPIDERMAN.
Matt made his theatrical debut opposite Laurence Fishburne in Alfred Uhry's WITHOUT WALLS at the Mark Taper Forum in Los Angeles.
Lanter was born in northeastern Ohio and at the age of eight moved, along with his family, to Atlanta.
Outside of acting, Matt is an avid golfer and enjoys video games and traveling. He actively supports the Alzheimer's Association and in the past, was a spokesman for the DoSomething organization's TEENS FOR JEANS campaign. Matt currently resides in Los Angeles.

Events
Thursday, March 9th, 2017


7:30 p.m. - Warner Bros. Theater
The History Film Forum takes an inside look at the NBC drama "Timeless." Each week, "Timeless" takes viewers back in time through America's rich history to reflect upon the lesser known details of monumental moments that have shaped our country. The adventures of the "Time Team," which consists of a female historian, a Delta Force soldier and an African American scientist, provide a gateway for conversation around the impact of race, gender and politics throughout the centuries on America. Through the storytelling of the series, "Timeless" has ignited in its fans a curiosity and passion for history, making it feel exciting, current and relevant, while providing families with a show they can watch, discuss and enjoy together. Join us for a screening of the episode "The Assassination of Abraham Lincoln," followed by a moderated panel discussion by MSNBC's Thomas Roberts with executive producers and showrunners Shawn Ryan ("The Shield") & Eric Kripke ("Supernatural"), stars Abigail Spencer ("Rectify"), Matt Lanter ("Pitch Perfect 3") & Malcolm Barrett ("The Hurt Locker") and Georgetown University scholar Brian Taylor.