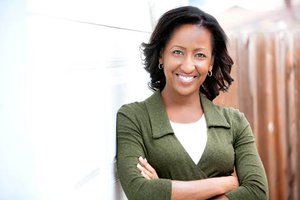 Melissa Haizlip
Filmmaker
Melissa Haizlip is an award-winning filmmaker born in Boston and raised in the US Virgin Islands, Connecticut and New York. Melissa is the 2016 Artist in Residence at the National Black Programming Consortium and a 2016 Flaherty Seminar Fellow. She produced You're Dead to Me (2013) directed by Wu Tsang, which won Best Short at the 2014 Imagen Awards, Reel Sisters of the Diaspora, Everybody's Beautiful (Geneva), LesGaiCine Madrid, and Reel Rasquache Art & Film Festival (Los Angeles). In 2009, Melissa founded Shoes InThe Bed Productions, an independent film production company producing cinematic works of non-fiction with an emphasis on diverse new voices and filmmakers of color. The company's first feature-length documentary, Mr. SOUL! Ellis Haizlip and the Birth of Black Power TV screened a work-in-progress at IFP's Spotlight on Documentaries during Independent Film Week, and at the Martha's Vineyard African American Film Festival, where it won the Audience Award.

Events
Friday, March 10th, 2017


1:00 p.m. - Warner Bros. Theater
In his keynote address at the inaugural History Film Forum in 2015, filmmaker Ric Burns said "When you traffic in film and history, fiction or nonfiction, you are borrowing the authority and power and majesty of the real and counting on its potency to lift your tale. You, therefore, have a contract with the audience whether you know it or not: you're going to take them as close to a truth as you can, no matter what the limitations are that get in your way." This session looks at the responsibilities of filmmakers as public historians.
Saturday, March 11th, 2017


11:00 a.m. - Warner Bros. Theater
Across the top-grossing 1,100 films that debuted between 2002 and 2012, only 4.4% were created by female directors. As a study by Dr. Stacy Smith of the USC Annenberg school discovered, of 129 top grossing G, PG, and PG-13 films theatrically released between 2006 and 2011 less than 30% of all on screen speaking characters are girls or women. The ratio of males to females on the silver screen is 2.53 to 1. These statistics highlight a major problem in the world of filmmaking: the limited ability of women and women's stories to be seen or told. This panel will bring together female experts in the industry to discuss the unique challenges faced by female filmmakers, and the impact this has on historical filmmaking.