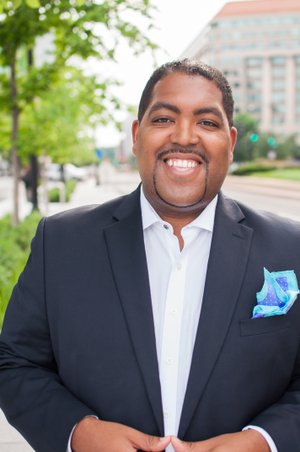 Nicholas Wiggins
Senior consultant, Values Partnerships
Nicholas I. Wiggins currently serves as a senior consultant at Values Partnerships, a firm that works with foundations, nonprofit organizations and private companies helping them collaborate with faith-based, ethnic and other grassroots influencers to achieve measurable results and expand the common good.
Prior to this position, he worked at the National Association for the Advancement of Colored People (NAACP). During his six-year tenure at NAACP, he assisted in the planning and execution of the NAACP Image Awards and the organization's Annual Convention. Nicholas also served as the lead coordinator on its NAACP Experience expo, and Leadership 500 Summit, which brings together young professionals from across the country to engage in strategic discussions on current civil rights and social justice issues. He also developed external relations strategy for the organization's chairman and board of directors.
An alumnus of The George Washington University, Nicholas began his career as a member of the faculty of the Newark Boys Chorus School (NBCS), an independent school for young men in Newark, New Jersey. At NBCS, he offered students in grades fifth through eighth a daily dose of American and African American history, world culture, and civics.
Nicholas remains civically involved in many different and unique ways, maintaining membership in the National Urban League, Southern Poverty Law Center, Human Rights Campaign, and as an ambassador to the Smithsonian National Museum of African American History and Culture. He is a life member of the NAACP, having served in various volunteer capacities since 1995 including four years on its national board of directors (2002-2006).

Events
Sunday, March 12th, 2017


4:00 p.m. - Warner Bros. Theater
Two years after #OscarsSoWhite began trending, the History Film Forum and The Undefeated examine the state of Black history on the screen. The African American Film Critics Association called 2016 the best year ever for black people in cinema, with films like Loving, Hidden Figures, and The Free State of Jones, along with powerful documentaries like OJ: Made in America, I am not your Negro, and 13th. We saw projects featuring African Americans in front of and behind the camera and black stories at the forefront. Despite the long standing dearth of diverse stories of the past making it to movie audiences, does this year indicate a lasting shift where we might consistently see new stories of the past on the screen?