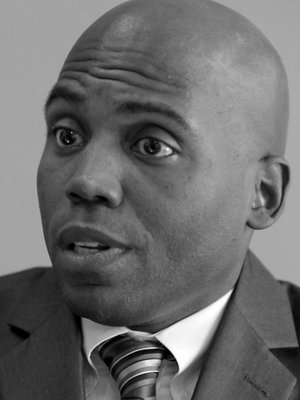 Yohuru Williams
Professor, Fairfield University
Yohuru Williams is the author of Black Politics/White Power: Civil Rights Black Power and Black Panthers in New Haven (Blackwell, 2006) and Teaching U.S. History Beyond the Textbook (Corwin, 2008). He is the editor of A Constant Struggle: African-American History from 1865 to the Present, Documents and Essays (Kendall Hunt, 2002), and the co-editor of In Search of the Black Panther Party: New Perspectives on a Revolutionary Movement (Duke University, 2006), and Liberated Territory: Toward a Local History of the Black Panther Party (Duke University, 2009). He also served as general editor for the Association for the Study of African American Life and History's 2002 and 2003 Black History Month publications, The Color Line Revisited (Tapestry Press, 2002) and The Souls of Black Folks: Centennial Reflections (Africa World Press, 2003). Dr. Williams also served as an adviser on the popular civil rights reader Putting the Movement Back into Teaching Civil Rights.

Events
Saturday, March 11th, 2017


4:00 p.m. - Warner Bros. Theater
The History Film Forum is proud to present the premiere of An Outrage, a documentary film about lynching in the American South. Filmed on-location at lynching sites in six states and bolstered by the memories and perspectives of descendants, community activists, and scholars, this unusual historical documentary seeks to educate even as it serves as a hub for action to remember and reflect upon a long-hidden past.