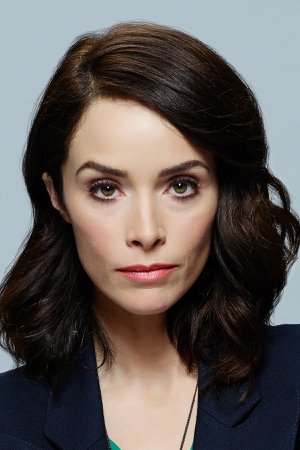 Abigail Spencer
Actress
Abigail Spencer plays Lucy Preston in the NBC drama "Timeless."
A talented actress, writer and producer on both the big and small screen, Abigail Spencer is quickly making a name for herself in Hollywood.
Spencer just wrapped production on RECTIFY, now in its fourth and final season. The series will debut in October 2016. Spencer's portrayal of 'Amantha Holden' garnered rave reviews and a Critics Choice Television Award nomination in the category of "Best Supporting Actress in a Drama" in 2013. The show has also been nominated for a Television Critics Association Award in the category of "Outstanding Achievement in Movies, Mini­series and Specials." Spencer also appeared as a guest 'Gena Brune' in the second season of TRUE DETECTIVE.
Spencer can next be seen in THE SWEET LIFE starring opposite Chris Messina, which premiered at the Los Angeles Film Festival in June 2016. She also stars in the indie film, A BEAUTIFUL NOW, which also premiered at the Los Angeles Film Festival in June 2015. Her other big screen credits include: THE FORGER; OZ, THE GREAT and POWERFUL; THIS IS WHERE I LEAVE YOU; CHASING MAVERICKS; KILIMANJARO; THE HAUNTING IN CONNECTICUT 2:GHOSTS OF GEORGIA; THIS MEANS WAR and COWBOYS and ALIENS
Previous television credits include multi­episode arcs on SUITS, MAD MEN, CHILDREN'S HOSPITAL and NTSF:SVU; as well as the cult comedy BURNING LOVE.
Following the success of her 2013 short film HERE and NOW (which was selected by Ron Howard as the winner of Canon's "Project Imagination" film contest), Spencer is reteaming with producers Josh Pence and Justin Allen for the short film, WINTER LIGHT; produced under her Innerlight Films umbrella. WINTER LIGHT is a modern­day revisionist Western set against the sweeping backdrop of the snow­covered Montana wilderness. Spencer has also co­written a TV pilot script, TEACH, that is on the coveted 2015 WriteHer list.
Spencer spent many summers studying under mentor, Ann Reinking, at the Broadway Theatre Project. She was later accepted into Carnegie Mellon University.
Spencer is from Gulf Breeze Florida, where she spent her youth surfing with her family.

Events
Thursday, March 9th, 2017


7:30 p.m. - Warner Bros. Theater
The History Film Forum takes an inside look at the NBC drama "Timeless." Each week, "Timeless" takes viewers back in time through America's rich history to reflect upon the lesser known details of monumental moments that have shaped our country. The adventures of the "Time Team," which consists of a female historian, a Delta Force soldier and an African American scientist, provide a gateway for conversation around the impact of race, gender and politics throughout the centuries on America. Through the storytelling of the series, "Timeless" has ignited in its fans a curiosity and passion for history, making it feel exciting, current and relevant, while providing families with a show they can watch, discuss and enjoy together. Join us for a screening of the episode "The Assassination of Abraham Lincoln," followed by a moderated panel discussion by MSNBC's Thomas Roberts with executive producers and showrunners Shawn Ryan ("The Shield") & Eric Kripke ("Supernatural"), stars Abigail Spencer ("Rectify"), Matt Lanter ("Pitch Perfect 3") & Malcolm Barrett ("The Hurt Locker") and Georgetown University scholar Brian Taylor.