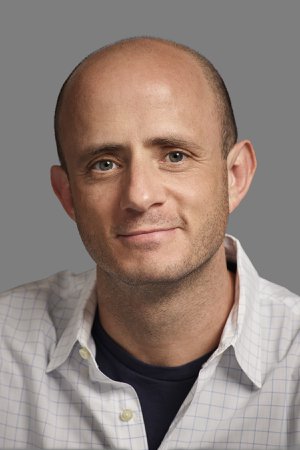 Eric Kripke
Creator/Writer/Executive Producer
Eric Kripke serves as co-creator, executive producer and co-showrunner on the NBC drama "Timeless."
Kripke also served as creator, executive producer and showrunner for two seasons of NBC's hit drama REVOLUTION, (produced by JJ Abrams' Bad Robot with the pilot directed by IRONMAN director Jon Favreau) and the long-running series SUPERNATURAL, now in its twelfth season. Prior to that, Kripke wrote and executive produced the series TARZAN.
In addition to his work on television, Kripke recently made his comic book debut, teaming with veteran artists John Higgins and Glen Fabry to create the original series JACKED for Vertigo Comics.
Kripke has also found success in feature films, having written THE HOUSE WITH A CLOCK IN ITS WALLS and co-produced the feature film BOOGEYMAN. The film centers on a young man who returns home to face the demon that tormented his childhood. Produced by Sam Raimi (SPIDERMAN) and Rob Tapert (THE GRUDGE), BOOGEYMAN opened as the number one movie in America, and grossed $50 million in five weeks.
Kripke hails from Toledo, Ohio, and is a graduate of the USC School of Cinema-Television. He began his professional career in 1998, when two films that he wrote and directed while at USC were featured in the Sundance and Slamdance film festivals concurrently. This accomplishment led to a two-picture deal at Dreamworks SKG. Kripke was 23 at the time.

Events
Thursday, March 9th, 2017


7:30 p.m. - Warner Bros. Theater
The History Film Forum takes an inside look at the NBC drama "Timeless." Each week, "Timeless" takes viewers back in time through America's rich history to reflect upon the lesser known details of monumental moments that have shaped our country. The adventures of the "Time Team," which consists of a female historian, a Delta Force soldier and an African American scientist, provide a gateway for conversation around the impact of race, gender and politics throughout the centuries on America. Through the storytelling of the series, "Timeless" has ignited in its fans a curiosity and passion for history, making it feel exciting, current and relevant, while providing families with a show they can watch, discuss and enjoy together. Join us for a screening of the episode "The Assassination of Abraham Lincoln," followed by a moderated panel discussion by MSNBC's Thomas Roberts with executive producers and showrunners Shawn Ryan ("The Shield") & Eric Kripke ("Supernatural"), stars Abigail Spencer ("Rectify"), Matt Lanter ("Pitch Perfect 3") & Malcolm Barrett ("The Hurt Locker") and Georgetown University scholar Brian Taylor.