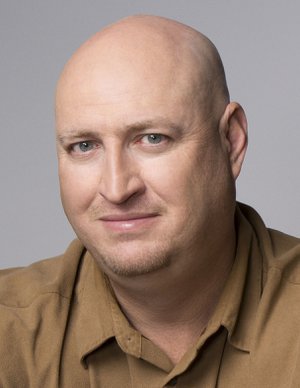 Shawn Ryan
Creator/Writer/Executive Producer
Shawn Ryan serves as co-creator, executive producer and co-showrunner on the NBC drama "Timeless."
Shawn Ryan was born and raised in Rockford, Illinois, where he was influenced by the writings of David Mamet, Tom Stoppard, Barry Levinson and everyone who worked on CHEERS.
Ryan has an overall deal with Sony Pictures Television, where he's developing multiple projects, including the upcoming series MAD DOGS, which he's been writing and executive producing along with MAD DOGS creator Cris Cole.  Ryan's past work includes creating and Executive Producing THE SHIELD and THE CHICAGO CODE, writing and Executive Producing THE UNIT with David Mamet, and writing and Executive Producing TERRIERS with Ted Griffin. He also co-created LAST RESORT with Karl Gajdusek.
Ryan earned a joint degree in Economics and Theatre from Middlebury College, where he first began writing plays.  His other television credits include ANGEL, NASH BRIDGES and LIFE WITH LOUIE.

Events
Thursday, March 9th, 2017


7:30 p.m. - Warner Bros. Theater
The History Film Forum takes an inside look at the NBC drama "Timeless." Each week, "Timeless" takes viewers back in time through America's rich history to reflect upon the lesser known details of monumental moments that have shaped our country. The adventures of the "Time Team," which consists of a female historian, a Delta Force soldier and an African American scientist, provide a gateway for conversation around the impact of race, gender and politics throughout the centuries on America. Through the storytelling of the series, "Timeless" has ignited in its fans a curiosity and passion for history, making it feel exciting, current and relevant, while providing families with a show they can watch, discuss and enjoy together. Join us for a screening of the episode "The Assassination of Abraham Lincoln," followed by a moderated panel discussion by MSNBC's Thomas Roberts with executive producers and showrunners Shawn Ryan ("The Shield") & Eric Kripke ("Supernatural"), stars Abigail Spencer ("Rectify"), Matt Lanter ("Pitch Perfect 3") & Malcolm Barrett ("The Hurt Locker") and Georgetown University scholar Brian Taylor.